Orang cakap baby kalau baru lahir dah elok kita mula bacakan buku. Tapi, buku apa yang sesuai untuk bayi agaknya ya?
Memandangkan daya penglihatan bayi masih dalam proses untuk berkembang, buku yang dimuatkan dengan imej berkontras tinggi adalah yang paling mudah untuk dilihat olehnya.
Jadi, buku yang simple dengan 1 gambar menonjol dan berlatarbelakang kosong amat sesuai untuk bayi berusia bawah 18 bulan. Buku seperti ini sesuai untuk memperkenalkan si kecil dengan haiwan, warna, kenderaan dan banyak lagi.
Buku cerita tanpa perkataan juga adalah sesuatu yang fleksibel dan sesuai untuk minda yang kreatif. Macam-macam versi boleh anda ketengahkan untuk si kecil, bergantung kepada kesesuaian usia dan perkara yang baru dilaluinya.
Bahan bacaan seperti ini juga adalah pilihan yang tepat bagi ibu ayah yang nak ajak bayi berbual – tapi kekok atau tak tahu dari mana nak mula. Secara tak langsung, dapat juga bonding dengan si kecil.
Hello, Little Muslim!
A great book to start interacting with your precious. Let the soothing voice of yours and high contrast images mesmerize. Have fun!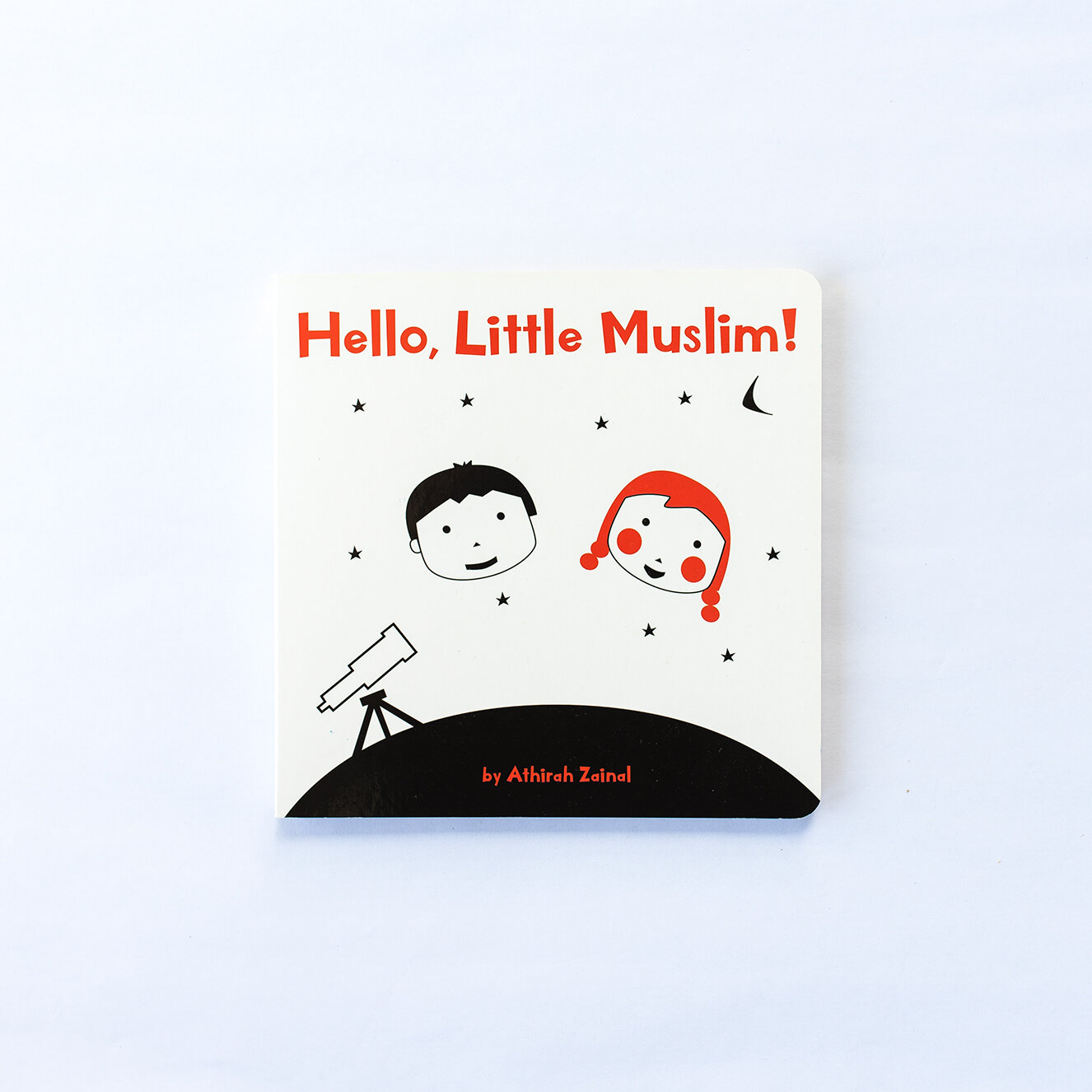 Animals in the Quran!
Explore the different animals mentioned in the Holy Quran. Roar-roar, neigh-neigh, moo-moo and more sounds inside!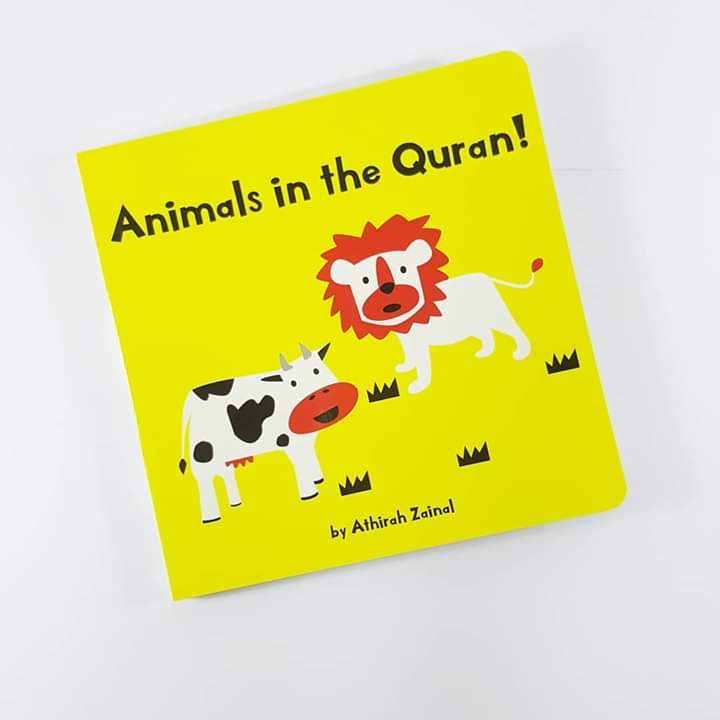 Bugs and Bird in Quran!
It is the wonderful world of Allah's creations. From bugs to birds mentioned in the Quran.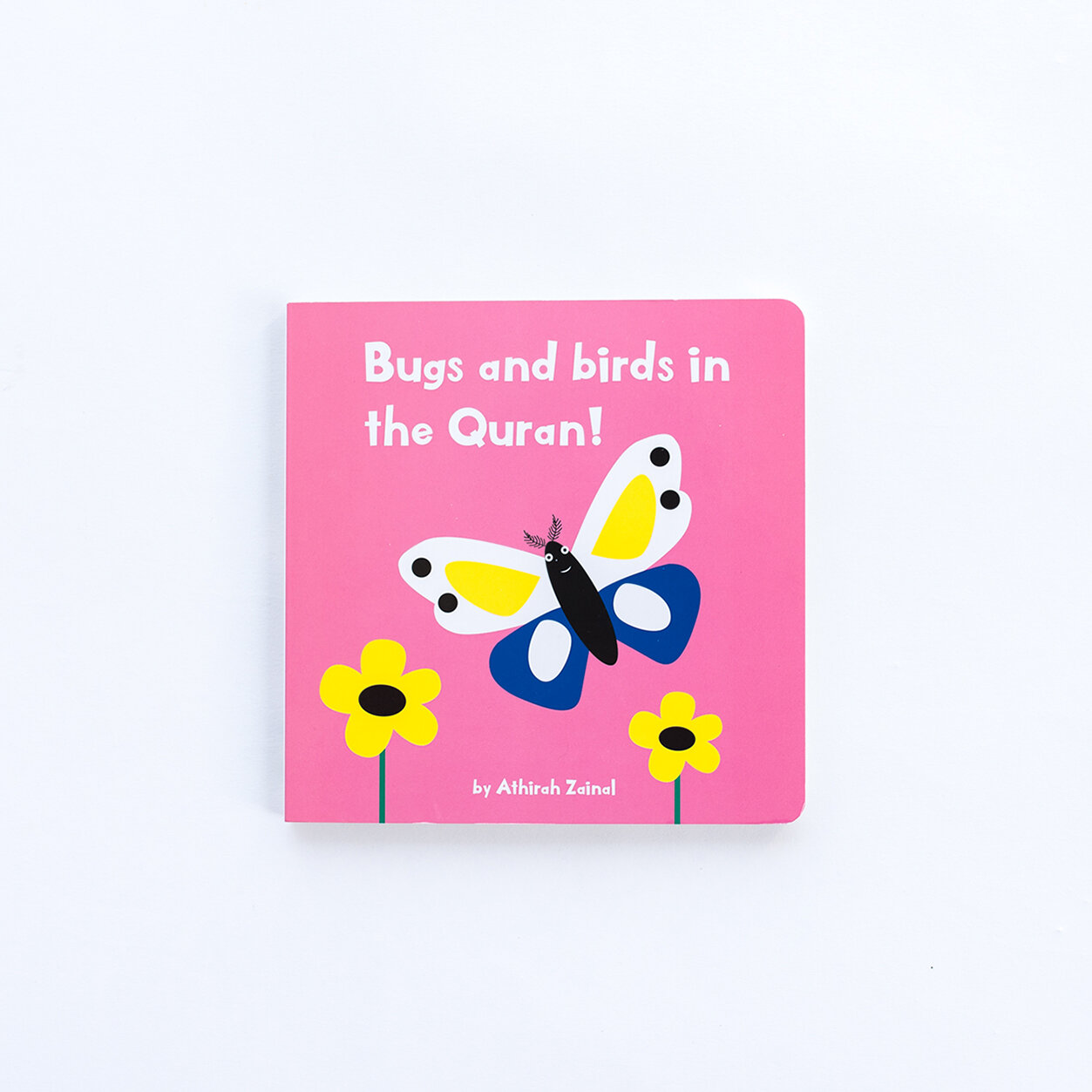 Little Muslim Says Salaam
Peace be upon you. Little Muslim learns to say Salaam to all people and may Allah's blessings be with you. Don't forget to smile!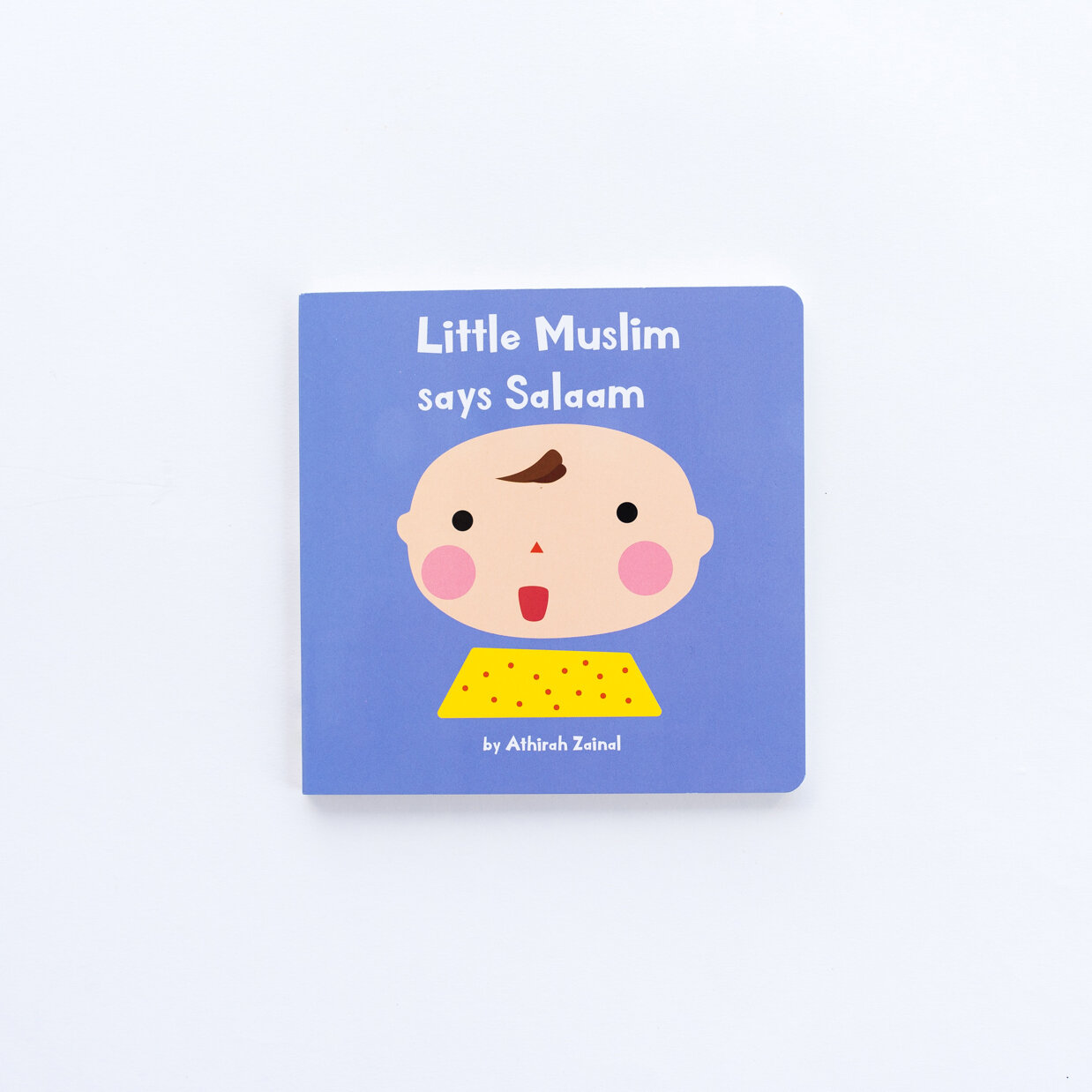 Let's go to Makkah!
People from all places converge to Makkah by different modes of transport.
Vroom-vroom, Beep-beep, Ding-ding and off to Makkah we go!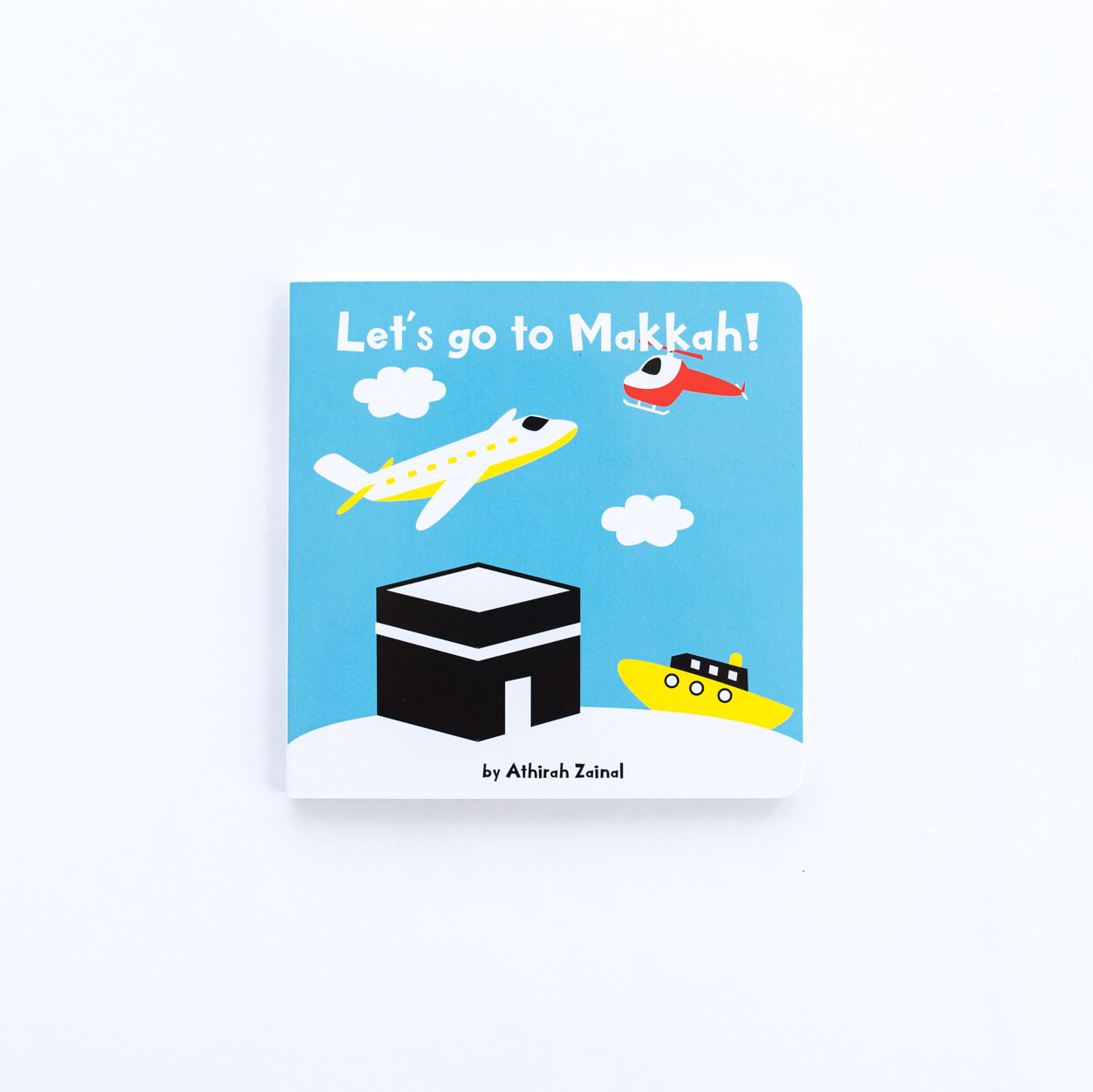 Foods in Quran
Yummy! Little Muslim wants to eat. What is made Halal and Toyyiban are from Allah's miraculous signs. Explore different food mentioned in the Quran.