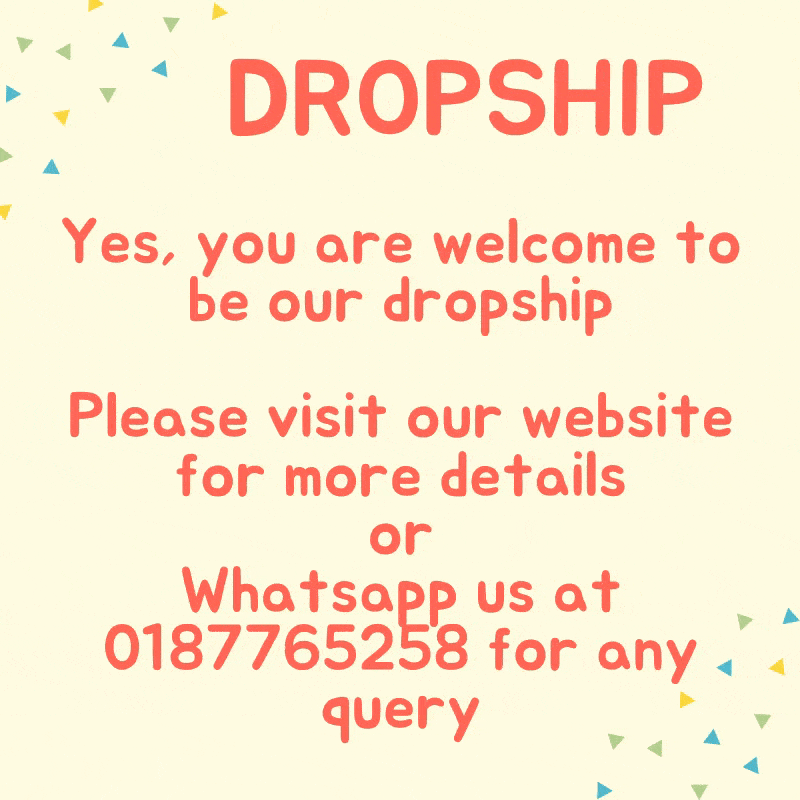 Terms and Conditions
Lifetime registration fee is RM50 and non refundable. Any dropshipper who failed to make sale any sale within 6 months will be terminated. New registration may required if the person interested to join again.
Open to all resident in East & West Malaysia
Dropshipper commission is depends on the products, approximately 10-15% per item
Babymommystore reserved the rights to change the dropshipper commission anytime without prior notice to dropshipper
All the postage will be handle by various courier service and Babymommystore has the right to use any courier service without prior notice to dropshipper
Please provide a correct recipient address, any failure or consequences due to the wrong address shall be not Babymommystore responsibility.
Any failure caused by courier service shall not be under Babymommystore responsibility, dropshippers are to advice the customer to file a report and complaint to the courier service.